Rosalind Franklin Glass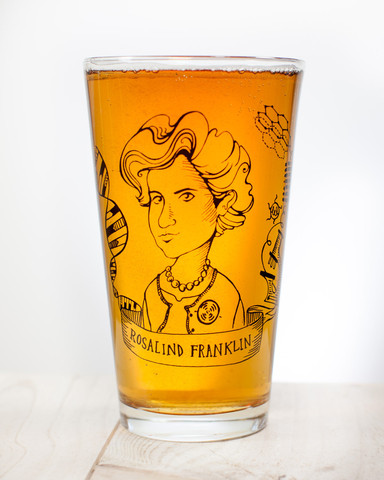 Item SKU: BEAK5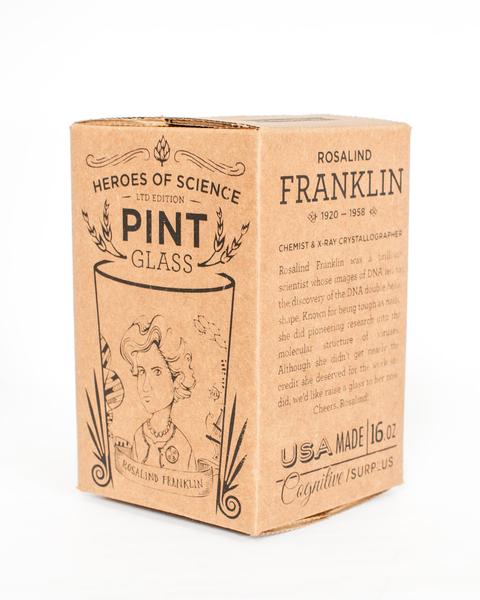 Don't you spend too much time alone in the lab? Raise a glass and get social! Take a break from your 100-hour exposure. You know what they say: when life gives you credit grabs, make amazing discoveries in virology. Toast your DNA discoveries. Refill. Toast your RNA discoveries. Because you're all about the details. The gift that will be enjoyed by your diligent grad student and your creepy colleague alike. Raise your glass to unsung geniuses. Now get back to work! Wet your whistle. Then wet your "B" form.
When it's time to celebrate your favorite physicist, lab partner, or professor, who better to present?
Your biggest discoveries always lie ahead.
Printed with eco-friendly ceramic ink for a raised rough texture. Because the ink fires on at temperatures of up to 1,200°F and becomes part of the finish, the image doesn't peel, flake, or scratch.
Rosalind Franklin Pint Glass