Welcome to The DNA Store. The only place in the world that assembles DNA products under one 'cell'. Most of our items are manufactured only for us and by us. We maintain a pride in fast service, honest pricing and unique products. If you have any questions, our phone number is at the very bottom of every page or you can contact us by email at sales@thednastore.com. Feel free to look around - go the the word "shop" on the menu above and choose an area to view
Inflatable DNA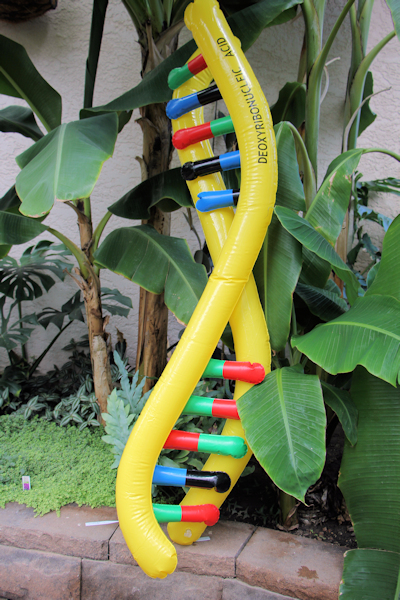 Item SKU: INF1
Yes, this is real. We made a DNA inflatable beach toy. Call us strange, but it was something we have wanted to do for a long time. Not only is this a unique beach toy, it is a magnificent model for the classroom. Large - 5 feet long and about 1.5 feet wide, this DNA toy will make the structure readily apparent to everyone. The bases are color coded and down one side of the model are the words "deoxyribonucleic acid".
Just think about the 'girls' or 'guys' this beauty will attract at the beach. Talk about a geek magnet. One glance and you will know if they know their stuff.
DNA is fun, and this is one way to prove it. Be the first on your block to own your own DNA inflatable. You will not find this anywhere else - it is a The DNA Store exclusive.
We never knew this was how they made inflatable toys, take a look a the image below: