DNA Wine Glass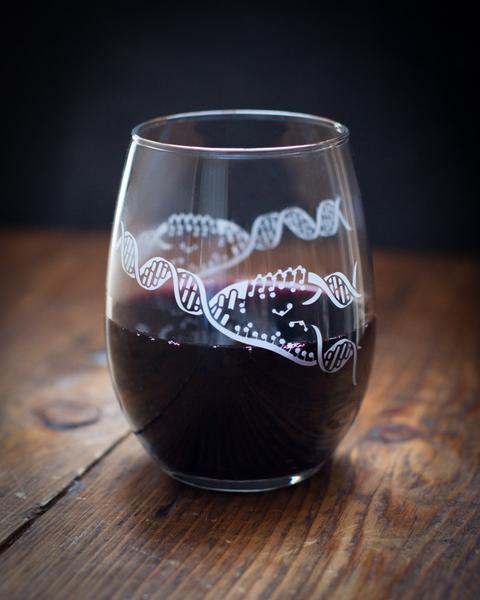 Item SKU: BEAK4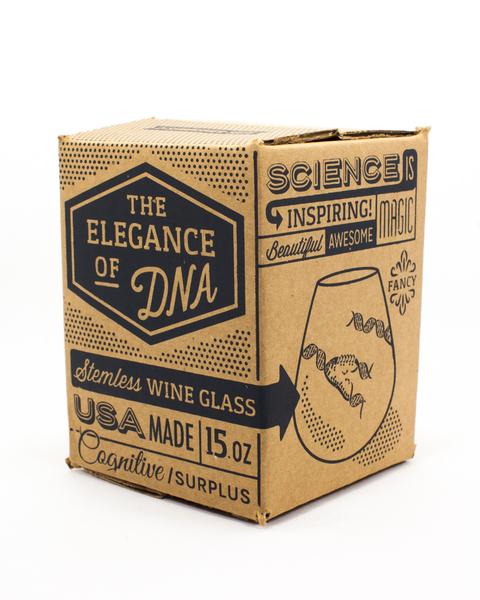 Share a bottle of wine with your beloved or keep the whole thing for yourself to make for more interpretive thesis writing! Either way, these printed glasses will keep you (+/- your company) in style. Raise a glass to the wonder of your DNA.
This stemless glass makes a great celebration gift for your girlfriend or boyfriend or anyone who loves genetics and wine.
Printed with eco-friendly ceramic ink for a raised rough texture. Because the ink fires on at temperatures of up to 1,200°F and becomes part of the finish, the image doesn't peel, flake, or scratch.
One DNA Replicating Wine Glass
These are on Back Order
View Cart / Checkout
---