DNA Wine Glass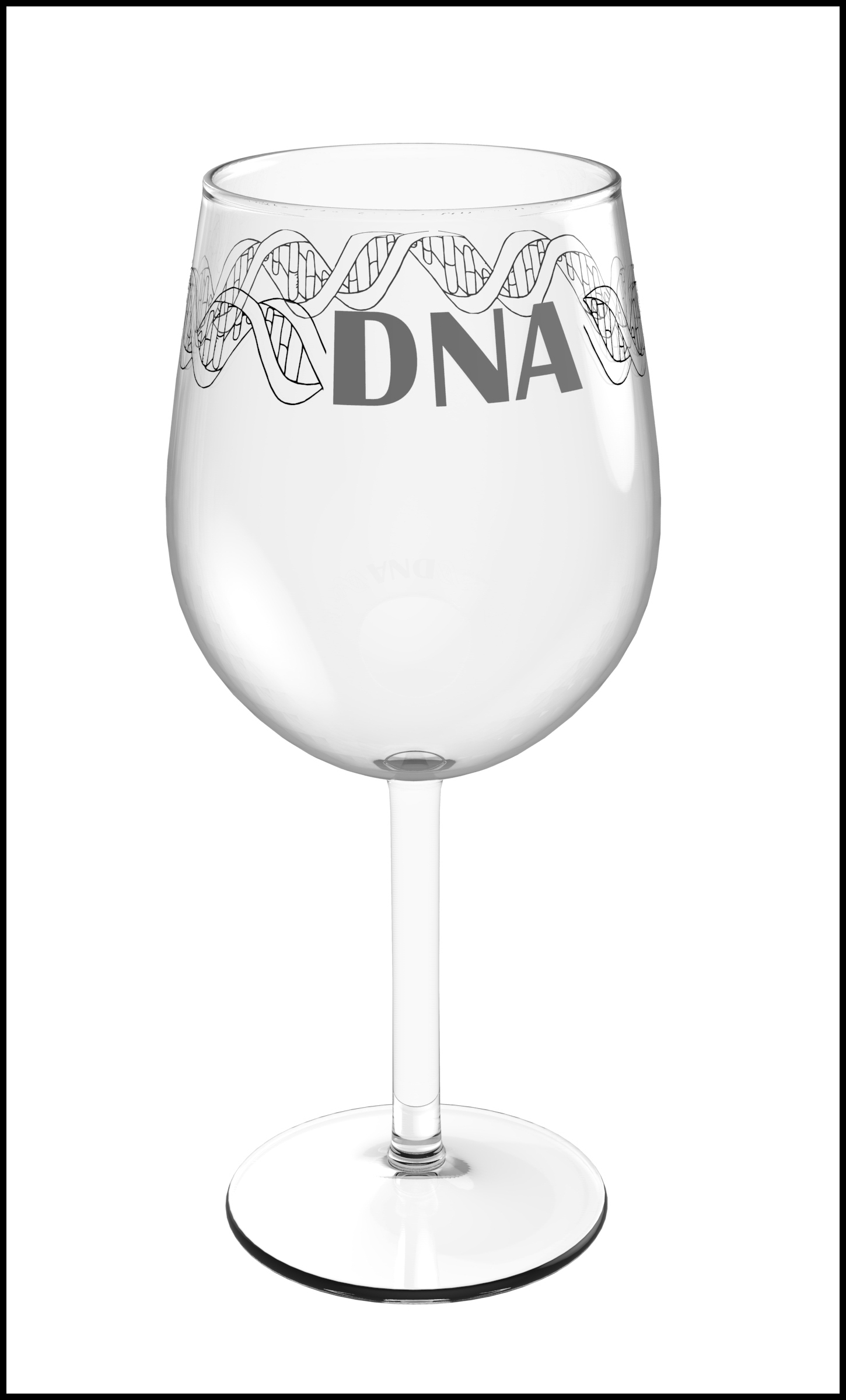 Item SKU: BEAK5
This elegant 11 oz. all-purpose wine glass allows room for swirling while remaining relatively narrow at the top, making it suitable for any kind of wine
The accurate DNA swirl around the glass sets off the bold DNA emblem on the side. This is the perfect set of wine glasses for your get-together's, The wine glasses from The DNA Store are a great choice. The modern design fits any occasion and blends in with your decor effortlessly while making a dramatic statement,
These are made exclusively for The DNA Sore and cannot be found anywhere else. The perfect gift for yourself or someone special, this is the gift that will keep on giving. These wine glasses are made from borosilicate glass and have a 78mm top, 217mm height and a 80mm base.
There are 2 styles to chose from. The first style has a dark DNA emblem on the side and the other style has an outline DNA emblem. Chose your favourite one or order multiples of each. Each glass comes in a styrofoam box so that it will arrive to you safely.
These glasses will be available about the 1st of December (maybe the first week of December). While we probably can make delivery, within the U.S.A., for Christmas, we cannot guarantee it at this time.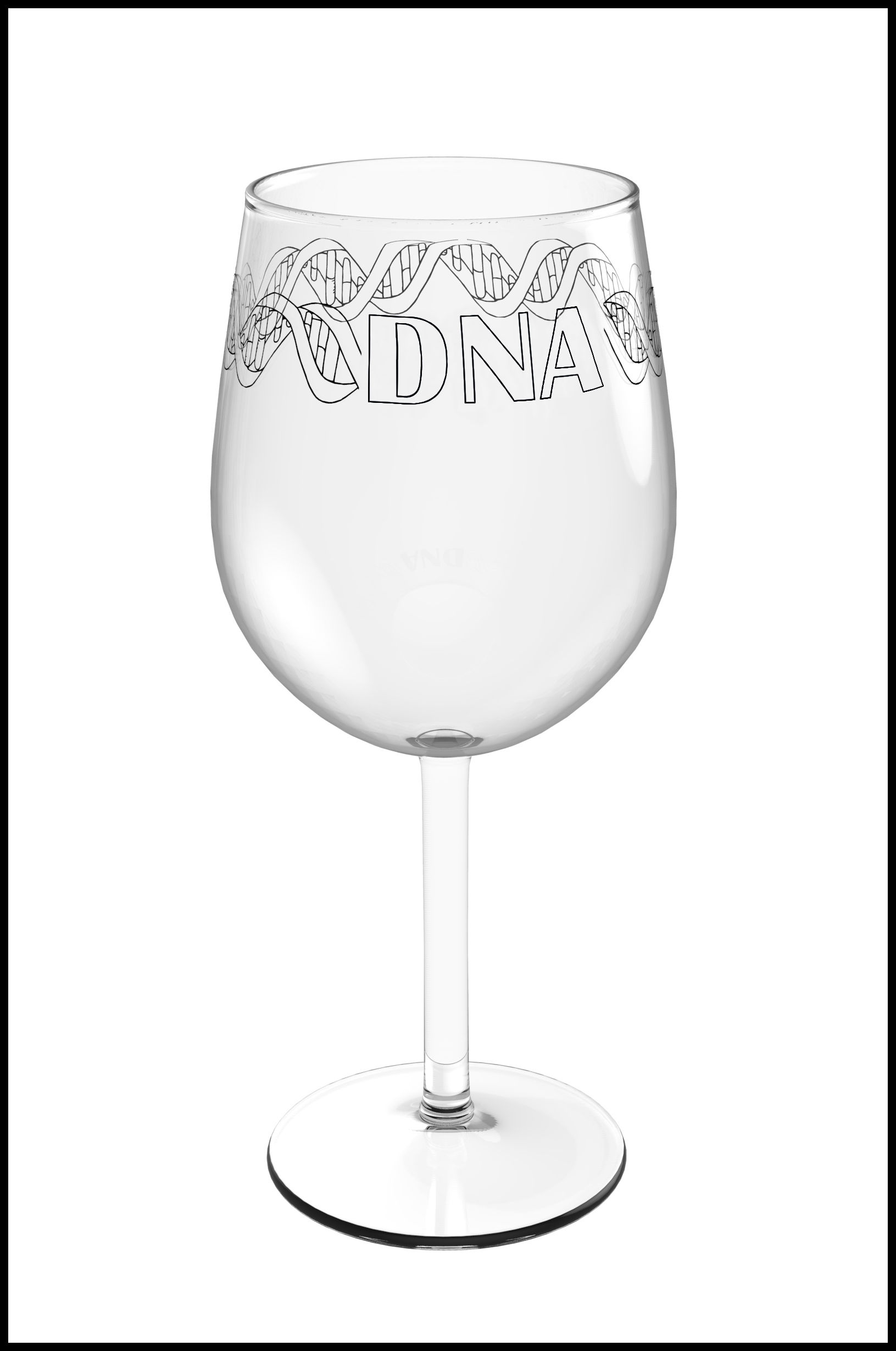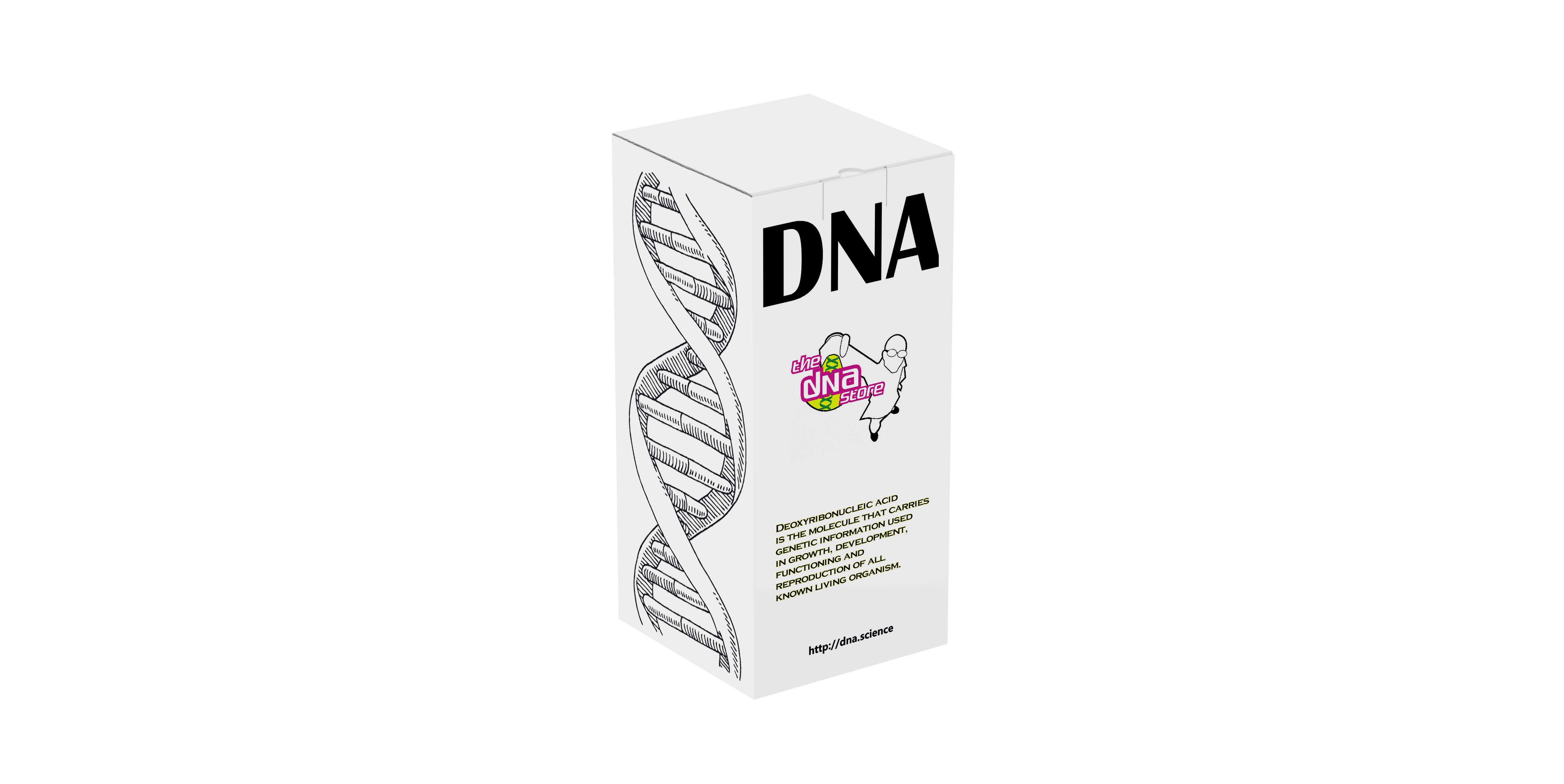 View Cart / Checkout
---