DNA Earrings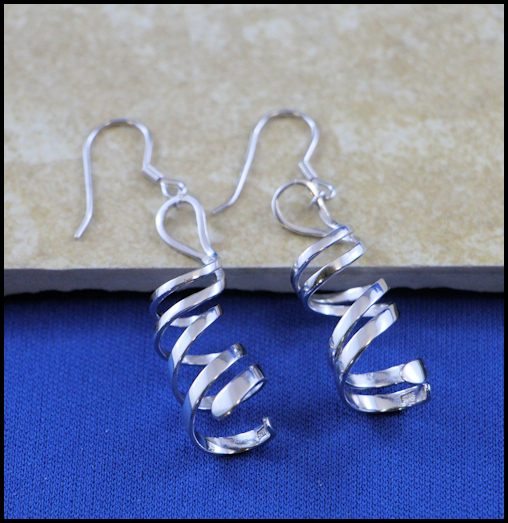 Item SKU: JEWL19
These are really good earrings. You can even see the double helical nature of the DNA. On top of that these earrings are pure silver (called 925 silver). 925 silver is pure, but has the right stuff so they do not tarnish like silverware and silver trays and such. If you are sensitive to wearing copper or nickel, do not worry, these are 'the right stuff'.
The earrings are about 1 inch x .4 inches (so is the pendant).
The pendant was photographed with a chain. But this is not sold with a chain. You will have to supply your own chain.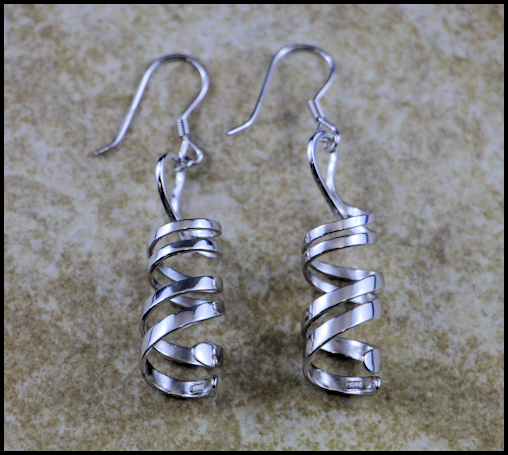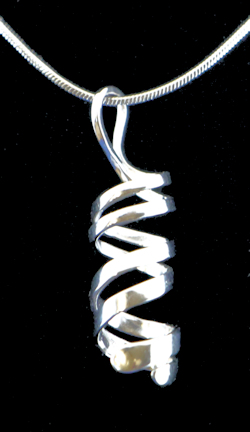 View Cart / Checkout
---