DNA Model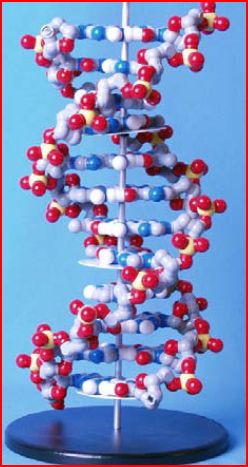 Let your students discover the structure of DNA—just as Watson and Crick did. The DNA Discovery Kit combines powerful magnets with accurate, 3D nucleotides which makes the kit self-instructive. As your students correctly join the nucleotides, they will "feel" hydrogen bonding. Teacher-developed and field-tested, the classroom kit contains 12 base pairs (six of each nucleotide).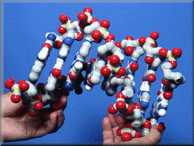 Meets National Science Education Standards
The nucleotides are preasembled. You have the option of using labeled or unlabeled nucleotides. The nucleotide models have magnets embedded in them to simulate the spontaneous bonding that occurs between complimentary base pairs (hydrogen bonds) and between the phosphate group of one nucleotide to the deoxyribose of another nucleotide (phosphodiester bonds).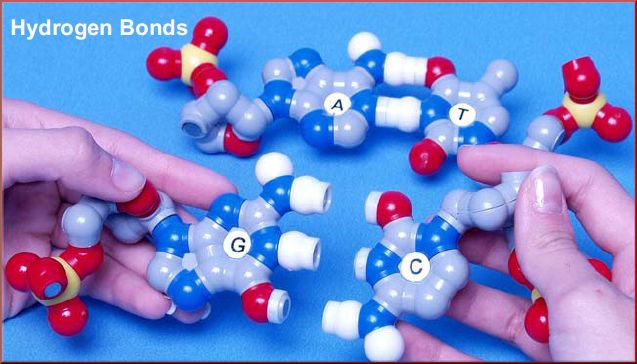 :
Quite possibly the cadialliac of all DNA models. You will fall in love with the beautiful molecule.
Please feel free to visit out sister store that specializes in Dominican amber with identified insects. Amberica West has all types from exotic insects to amber jewelery. You will enjoy your visit - it is a very unique store.
Postage for many of your DNA products will be chosen by you. You determine the actual cost and method for shipping. We will get your product to you as soon as possible (often mailed the same day or at worst, the next day). All prices are in U.S. dollars. For any questions, please contact us at sales@TheDNAStore.com.
We do accept purchase orders!
Finally, if you feel more comfortable, feel free to call us at 719-937-6762 (this is in the United States). Our fax number is 719-258-9602.